What to Do

In order to create your contract and book your date with us we first need your wedding date, ready location, and your ideal finish time. Don't worry – if you don't have all of the details pinned down just yet our front desk can help talk you through what is typical. All of our professional bridal services include a detailed consultation with you to ensure that your expectations and needs are fully met.
This consultation is recommended to ensure the perfect style for your wedding day. Our stylist will discuss with you what your preferences are for your hair design and demonstrate different options. Please bring with you your veil or any other hair decorations you desire within your style to your consultation.

Achieving Your Desired Look

Intuition
  We recommend looking through magazines to find inspirational images.  It will be easier for your stylist to understand the look you are trying to achieve by studying the collection of images.
Details
  Always bring with you anything that you'd like to have inserted into your hair.  For example your veil or any types of hair clips or ribbons.
Texture
  Wwhat texture are you going for, smooth and slick or light and bouncy.  Using the correct terminology to describe the look you want to your stylist is key.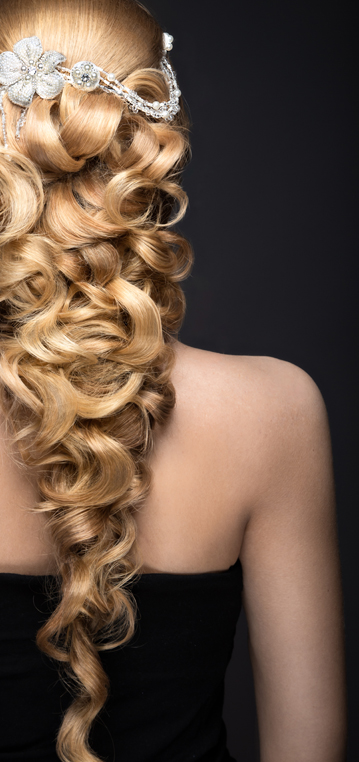 Elegant
  Your hair doesn't always have to match your dress. For example if your dress is heavily beaded you can go with a more simple slick look for contrast.
Maintenance
  Think about where you will be after the event.  Are you heading towards the cold or the sunshine. Do you need protection for your hair?  Make sure you have the right products with you.
Unique Design
  These special occasions are our time to shine.  Take advantage and try that look you've always wanted.
The Process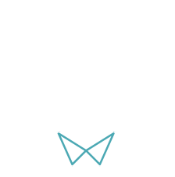 Makeover Client Satisfaction Look Coordination
Allow our expert artists to design a look for your special day that compliments your skin tone, bone structure, hair and eye color with your dress and your personality to create the perfect look for a perfect day.
Design Inspirations